Supermama Lab Bundle Deal Airplus Breast Pump and Milk Warmer (FREE Gift: Egg Pump x 1)
Price

RM578.00 - RM898.00

Brand
SupermamaLab
Size (L x W x H)
15 cm x 10 cm x 10 cm
Availability
In Stock

Quantity

Quantity
Description
Supermama Lab 11.11 Bundle
Buy 1 Airplus Wearable Breast Pump and 1 Milk Warmer to get 1 Egg Pump for free!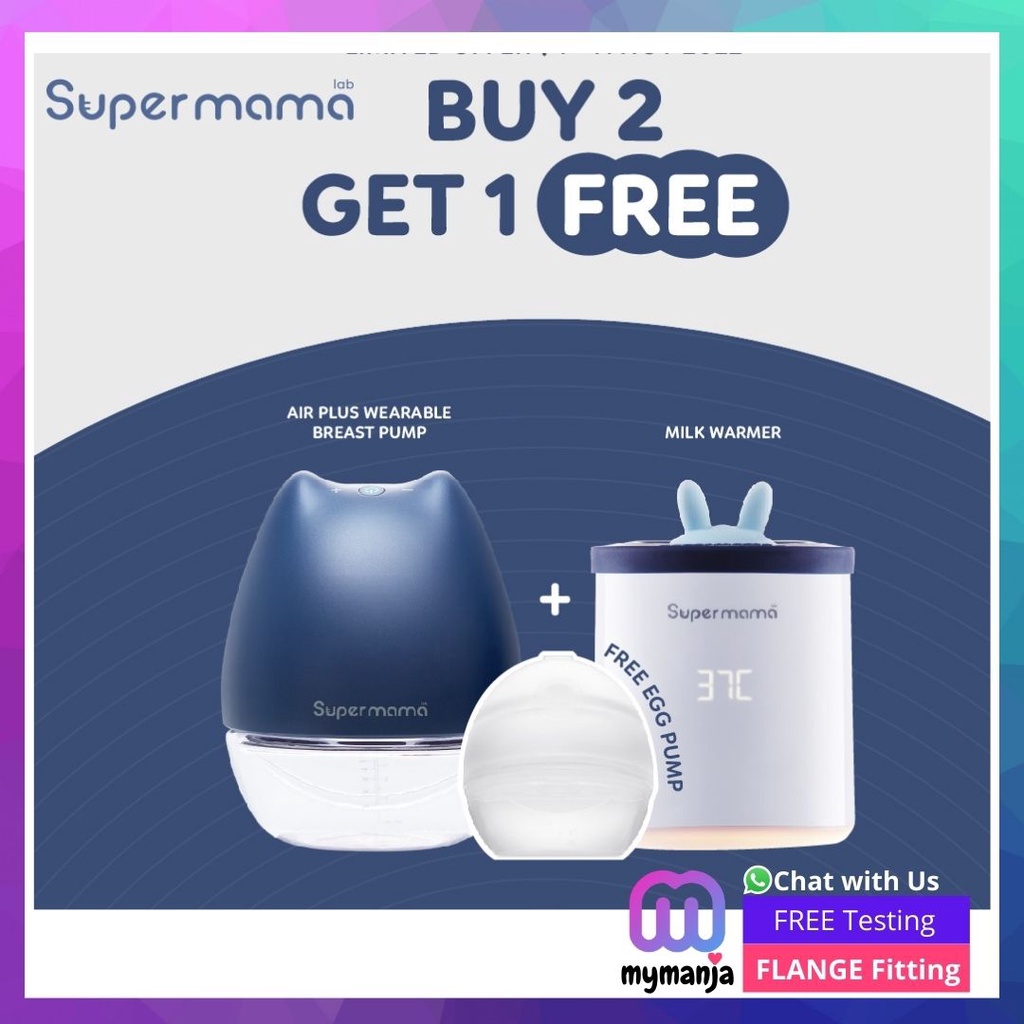 Products:

Air Plus Wearable Breast Pump:
Wearable & Cordless
Ultra-Slim, Pump in discretion
Dual motor system to mimic baby's suction for better grip
Pump & Store reusable bottle
Fewer parts to clean
12 months warranty on motor unit

Milk Warmer:
Safety heat tech - avoid over heating that could make your breast milk go to waste.
Multiple temperature options - for different uses like breastmilk, water, and liquid baby's food.
Universal - fits most of wide neck bottles. If its not compatible with your model of bottle there are adapters to make the perfect fit. Talk to us if you have doubts!

Free: Supermama Egg - the milk collector
The EGG fit-in-bra natural suction pump lets you collect let-down throughout the day, effortlessly.
A simple one-press suction activation to keep your milk flowing and capture bonus milk in-bra while you are breastfeeding or pumping on one breast and while you are on-the-go!
Reviews (0)
view all
back